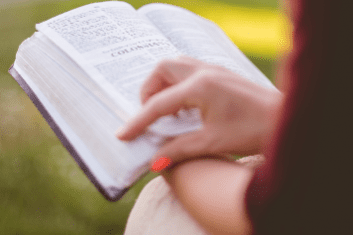 A church web site is a great way to communicate immediately with the congregation.  It is like an updated version of the old-fashioned newsletter that people would receive in the mail.  Not only can it be useful in providing up-to-the-minute information about everything going on in the church, but it is also a great way to introduce potential visitors to your congregation.  It can also be used as a way for people looking for a church to visit to check things out before actually visiting.
New Hope UMC New Website
When designing this site for New Hope UMC, I worked with their new minister, Rev. Johanna Miller.  She was the newly appointed pastor for a local two church charge.  The church had not had a website previously, so we were starting from scratch.  Johanna had been reaching out via facebook, which is also a great way to communicate.  I chose to design a site that was inviting to visitors, and also embodied the warmth of the congregation.  A contact page with a google map and email form made any inquiries or finding the church easier.  This site will grow as on-going activities and celebrations are added to the basics that  I have provided.  For example, they asked me to leave space for more people in "staff" so we can insert incoming leaders for 2018.